Did you know that the skin is our biggest organ? It is our protection, scaffold and cushioning for our body's organs. So, it is important to look after it!
At Eve & Adam Boutique Spa, we offer different facial treatments and products for both these layers and for all different skin types and skin concerns –  from acne, scarring, pigmentation, lines, wrinkles, roseacea,  simple dullness and more.

A full skincare consultation 
Before administering any treatment or recommending any product, our highly trained skin therapists engage in a full skincare consultation. This allows us to ensure that we are giving you and your skin the ultimate experience and, more importantly, the ultimate end results. 
A bespoke programme and routine is recommended for each client as every skin is individual. This may involve mixing product brands and facial treatments over a course of time. Book your skincare consultation here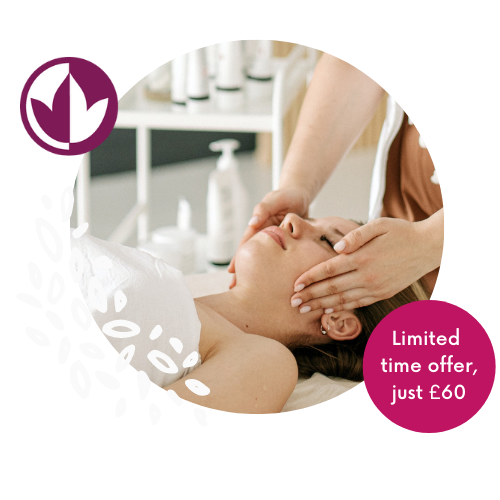 This Mother's Day, treat that special person in your life to a 60-minute Luxurious Facial & Massage experience.

An hour of pure bliss for face and body to boost and brighten your complexion and leave you feeling totally relaxed.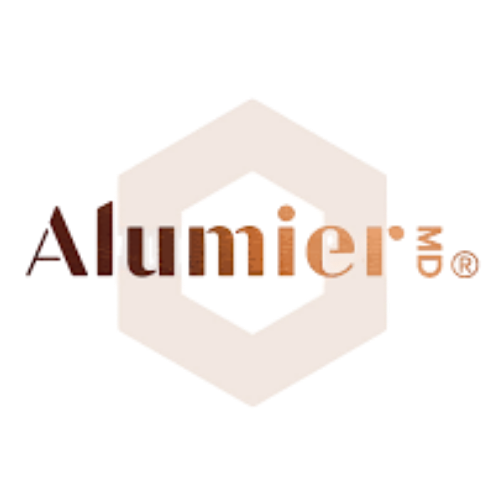 AlumierMD was developed by a global team of scientists, dermatologists and leading industry professionals. Through advanced propriety chemistry, AlumierMD has optimised the bioavailability of each molecule in our ingredients we use. As a result, our scientific formulations deliver exceptional results.
The Science Behind Great Skin
AlumierMD was born out of an understanding that everyone wants clear beautiful skin. We assembled a team of top scientists and physicians to bring you the most effective formulations using optimal medical-grade ingredients.
With over 100 years of combined skin care experience, our experts understand the physiology behind different skin types and conditions to help your clients achieve a youthful glow.
Because we focus on the science behind great skin, we know that it starts with identifying and understanding every skin profile. Our comprehensive medical skin care line includes state of the art science-based, luxurious formulations with innovative delivery systems. These products address multiple skin concerns, delivery results and perform progressively over time.
A chemical peel is a treatment used to improve skin texture and tone. An acid is applied to the skin to lower the pH, which loosens the connections between dead skin cells, including exfoliation and stimulation new cell growth. This process causes superficial layers of dead skin to peel off, revealing a smoother and more radiant complexion.
Chemical peels have been used dating back to Ancient Egypt, according to some sources, Cleopatra used sour milk to improve the appearance of her skin.
Chemical Peel Treatment Expectations
Beautiful skin doesn't happen overnight, and treatments take time to show results. A single chemical peel can provide the immediate effect of bright and radiant skin; however, more significant results take time to exercise, you need to take time for your 'daily skin care workout regime'.
AlumierMD's Chemical Peel Philosophy
ALumierMD offers light to medium depth peels known for their excellent results and safety profile. We believe in repeated treatments for progressive and gradual results to avoid side effects and downtime associated with deeper peels. AlumierMD peels are only performed by trained skin care professionals in a clinical setting to ensure that they are delivered safely and effectively.
Chemical peels work by deeply exfoliating the surface layers of the skin, forcing your body to quickly replenish it with new cells. When peels are performed regularly, the skin gets used to this process and begins to rejuvenate itself like younger skin. To be sure that the body doesn't react to this exfoliation as it would to trauma, which can lead to pigment changes, exfoliation must be introduced gradually giving the skin time to adjust.
Pre-treatment products precondition the skin, accelerate results and minimise complication. Post-treatment products minimise complications, heal and soothe the skin and then maintain the results. Professional treatments enhance the results of home care products.

Environ® skincare achieves outstanding results for people who are serious about skincare. Formulated by Dr Des Fernandes, a world-renowned plastic surgeon, the range contains a unique combination of active ingredients to protect the skin from environmental aggressors and combat the signs of ageing.
Whatever your skin type, there's an Environ® range to suit you. The clinically-tested formulations are packed with powerful antioxidants and active vitamins to address lines, sun-damage, problem skin, pigmentation, dryness and more.
Each product supports the long-term health of the skin and will give you real results that you have never experienced before.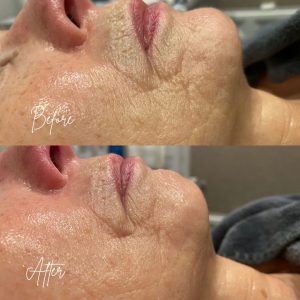 Our signature clinic facial designed to cleanse, exfoliate, stimulate and lift the skin.  Using a combination of tools, that can be purchased for home use, and Environ products we have created this wonderful 45mins non-invasive treatment that has immediate visible results.  Very effective for a one off party facial or for longer lasting results, book a course of treatments. Effective for all skin types – men and women
Dermalux Flex Phototherapy
Get ready to Glow with this non invasive treatment that uses cliically proveln therapeutic light energy to trigger the skins natural rejuvenation and repair processses, without pain or downtime. From the first treatmetn Dermalux instantly boost the compelxion to restore vitality and glow. A treatment course offers cumulative benefit and can be targeted to specific skin concerns for the face and body with lasting and visible improvement.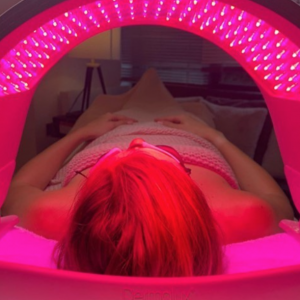 Subscribe for special offers and skincare tips straight to your inbox!