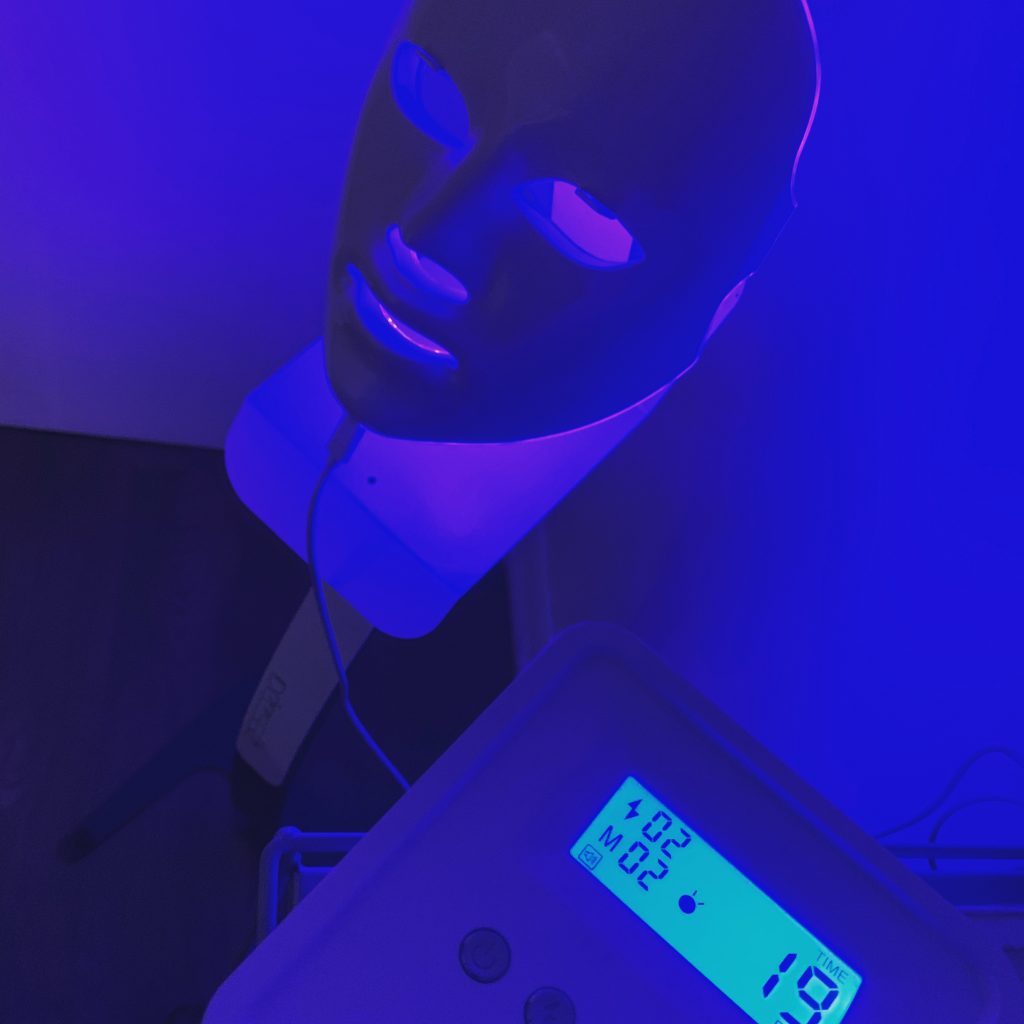 You may have recently seen Victoria Beckham recently sporting a rather alien-like illuminated mask that looked like it belongs to Halloween.  Beauty is everything in Hollywood and that's why it's usually our favourite A-listers leading the charge on anything the promises youthful, clear skin.. These masks are used for LED Light Therapy
It all started last year with a post by Jessica Alba, but recently Kourtney Kardashian, Kate Hudson, and Kelly Rowland have all posted photos too. According to In Style, the blue light targets acne-causing bacteria; red stimulates the creation of collagen and elastin to decrease fine lines and wrinkles; pink boosts the skin's repair function. Combinations of the different lights are used to treat skin conditions like eczema and psoriasis. The mask is used for skin rejuvenation and pain relief as it increases blood flow, promotes wound healing, stimulates collagen and elastin production. It can also be used to treat mild to moderate acne and for post treatment pain relief.
According to the experts, the leading option is the Déesse Premium LED Mask. The idea is that you use the mask on clean, dry skin for 20 minutes a few times a week.  At Eve & Adam Beauty Salon you can add this onto any treatment – After a facial to speed up the benefits, while you are having your nails done or during a pedicure. Or, you can simply come in for a standalone treatment to include a full cleanse and tone plus – and how amazing is this…a zone out room to relax and possibly sleep in!
For more information please contact Eve & Adam on 01727 854483